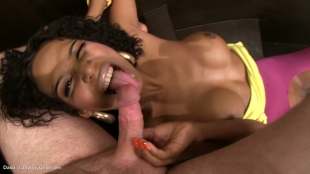 Staircase Sperm Facial
Dada's on the staircase with her legs spread and pantyhose ripped. Her big dark cock is out and sticks straight up...
Running Time: 16.96
Purple Plug Princess Bareback
Dada bucks like a world class rodeo rider with a raw cock deep in her hole! Dada's dark erect cock points skyward...
Running Time: 28.25
Tropical Tart Bareback
Dada lotions up her dark Ladyboy body and goes for a bareback ride. Her silky chocolate skin shines and shows all in...
Running Time: 30.83