Black Lace
Sultry Ladyboy Moo spreads her buns WIDE to expose her pleasure giving sex hole. Watch as Moo uses a flesh colored butt plug to slowly and completely fill her sexy...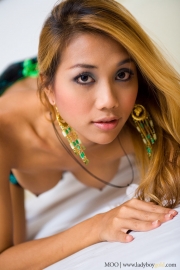 Buttplug Lingerie
Moo feels so sexy in her lacy green lingerie. Her asshole tingles and needs pleasure, so Moo wets a wide butt plug and slides it deep inside her ass. As the toy...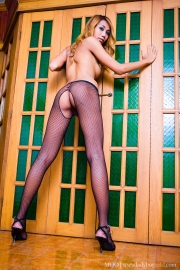 Exposed Ass
Foxy Moo shows her ass through the back of her open crotch pantyhose. The cheeks of Moo's ass are TOTALLY exposed, and Moo spreads her buns open to reveal the rosebud...
Tasty Nipples
Moo LOVES to feel her amazing Ladyboy titties. She pinches and pulls her caramel colored nipples until they're erect. Moo then moves down to her asshole, tease the...