Daisy Dukes
Lee sticks out her sexy teen ass in denim Daisy Duke shorts. Teen Lee takes off her shorts LOVE to slip two fingers in her asshole.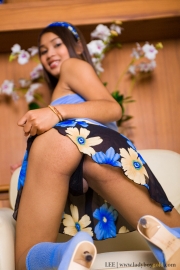 Upskirt Anal
Lee raises her cute skirt to show her TIGHT Ladyboy o-ring! Lee touches tickles her butthole with her small fingers.
Teen Dream
Lee opens her long slim TEEN thighs and touches her petite cock! Lee lifts her cute balls and exposes the ring of her tight TEENAGE asshole.
Buttplug Training
All alone in the bathroom, Lee knows she needs continue training her Ladyboy asshole. So she pull out a large buttplug and sits down, letting the fatness of the plug...
Teen Cheerleader
In school, Lee fooled all of the boys as a cheerleader. Beautiful face, perky natural titties and a petite frame, Lee turns heads where she goes! Lee's favorite cheer...
Double Stuffed
Ladyboy Lee plays in bed with her favorite stuffed friends. But the real fun starts when Lee slides off her panties and tiny top, then fondles a cute cock and tight...
Mini Mini Skirt
Petite Lee shows off her panties and tiny bulge, then drops her skirt and strokes a tiny HOT cum filled cock!
Socks and Cocks
Cute Lee raises her long sock wearing legs high and opens her teenage Ladyboy asshole. Lee can keep a secret..... can you?
Love Slave
Lee wants to be treated like a sex slave. Handcuffed and held down, her ass high in the air and completely exposed. Lee's asshole is an inviting target, ready to...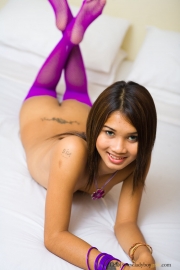 Purple Stockings
Wearing ONLY sexy purple stockings, Lee fingers her tight PUCKERED butthole. Lee slips in two fingers at the same time to pry her anus open WIDE!