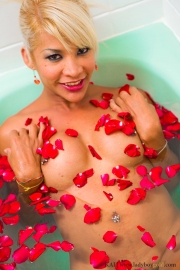 Wet Roses
Foxy Kai takes a rose filled bath, and fucks her squeaky clean asshole with a clear sextoy. Kai spreads her ass with four fingers.
Bullseye Butthole
Kai wants to play a sexy game with you. Count the sexy wrinkles on her beautiful loose sphincter. Correct guess and you get to fuck her. Wait.... Kai just said that...
Chocolate Sex
Kai pours chocolate ice cream all over her cock and nuts. Kai is barefoot and nude in the kitchen with only her sexy piercings on. After tastes of the ice cream Kai...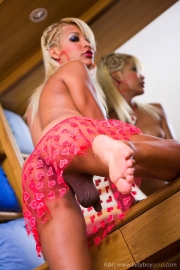 Glorious Gaper
Kai fingers her loose butthole in red heart lingerie, then spreads her beautiful gaping ass WIDE OPEN with four fingers. Kai isn't wearing any panties to get in the...